It is a good idea to convert a garage into a bedroom for homeowners who are looking to add new space to their homes but aren't able to make the large investment of renovation. Converting a car garage into a bedroom can be done in as little as two weeks, and at a cost that doesn't break the bank.
Living in a smaller house, we don't have the space to accommodate a guest room. Instead of building an extra bedroom for visitors, we converted our car garage into a living space for guests which turned out to be an addition to our home value. The garage is a very useful tool in the modern household. But if you want to turn it into your bedroom with a little number of dollars, here are some garage conversion ideas and tips on how to do it.
What is the best way to turn a garage into a bedroom without breaking your Bank Account?
There is no one-size-fits-all answer to this question, as the best way to convert a garage into a bedroom will vary depending on the size, layout, and features of your garage. However, there are some tips that may be helpful:
Consider using wall panels or other types of insulation to create a more comfortable sleeping environment.
Install ceiling fans or air conditioning units to keep the room cool during the summer months.
Add shelving and storage spaces to make it easier for you to organize your belongings.
Make use of the space beneath the garage roof by installing a loft bed or adding a staircase.
You get the option of how comprehensively you want to approach a home improvement project when you are working on it. You'll find many other ways to finish each step in the future. So, if you are interested in the cheapest alternative, you can stick with that method of conversion, but don't expect the conversion to be as complete as it would have if you had gone through all of the proper channels.
So, What Does It Cost?
In the increasing real estate market nowadays the cost of a bedroom conversion really depends on square foot and what you have in mind. The cost of working the existing structure is typically lower than what you would get for an all-new addition according to total square footage because a garage already has a foundation, existing walls, and a roof. Depending on what features you choose, you'll probably pay an average cost of $20,000 to $50,000 in order to turn a double garage, which means a two-car garage into an extra room or to use it as a home office.
If there has a restroom in your plans, add another $15,000 to $25,000.
What to Consider Before Garage Conversion into a Room?
The conversion of the garage into a bedroom can be an appealing option when you have more living space in your home. A garage remodel will be about half of what you'd hoped to spend when making a home addition from scratch, despite the fact that costs will differ depending on your location and special plans. However, before starting a project like this, there are a lot of things to consider.
Raising the floor, insulating the walls, adding heating, cooling, and ventilation, and updating doors and windows are all part of the process of turning a garage into a living space. take the time to consider all aspects of the project before starting a garage makeover.
1. Start by Decluttering and Cleaning the Garage:
You'll have to clean any clutter you have lying around in your garage first. That will allow you to visualize what you're working with and start cleaning the walls and floors. Clear away any cobwebs after sorting through the items you have saved in the garage and discarding the ones you are not planning to keep. You can wash the floor with a pressure washer or just a standard garden hose if it is composed of concrete.
You'll be able to choose what you need to do with it once the garage is dry and clean. You can knock down the wall that joins it to the house if your garage can only fit one car, but it is attached to your home. That's how many people have a larger kitchen or dining room.
Alternatively, you could split the garage into many lower rooms, such as a supply closet, a workshop, or another type of room. Double garages are naturally easier to turn into a functional room or, in some cases, an apartment. You can also turn your garage into an accessory dwelling unit if it is a distinct structure from your house.
2. Choose What You Want to do with the Door: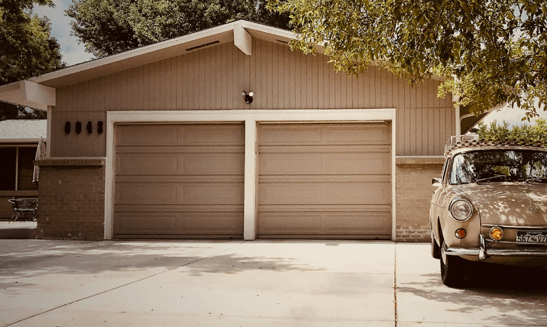 You'll need to choose what you need to make with it if your garage still has a roll-up door. You can pick one of the below options:
To further insulate the surface, close the door and add mass; you can even dress it with curtains from the inside.
Build a wall just inside the door, then extract it, making the garage appear to be put together from the inside.
take the roll-up door and substitute it with a regular one or some giant windows.
extract the door and replace it with a solid wall made where it once was.
There are some benefits and disadvantages to all four options. Despite the fact that the first option is arguably the cheapest and smartest to implement, it is far from a permanent solution. On the other hand, while the last option is a more energy-efficient solution, it may strip you of natural light if the room's windows are on the smaller side.
Now, if you enjoy the idea of installing a wall without separating the door, this video may be helpful to you. It also demonstrates how to erect wooden studs and fill them with insulation before applying drywall. If your garage walls are unfinished, this is something you might have to fix.
3. Figure Out the Utilities You Need:
Your extra room will start to gain shape once you deal with the primary garage door. You may need to find some experts to look into the state of your electrical wiring, heating, and plumbing at this point. The design of the utilities will be influenced by the way you plan to utilize the garage once you turn it into a formal room.
You'll likely need to add the heating and utilities from the house, as well as figure out where the electrical outlets should be located. Of course, if you've been utilizing your garage as a workshop, you may get the wiring all figured out at this point.
You don't have to extend the utilities to the garage if you don't want to put plumbing or a water supply in the room. As for heating, the best solution remains to simply use an electric appliance. You just need to be careful not to overload the room's power outlets.
4. Flesh Out the Ceiling of your Garage: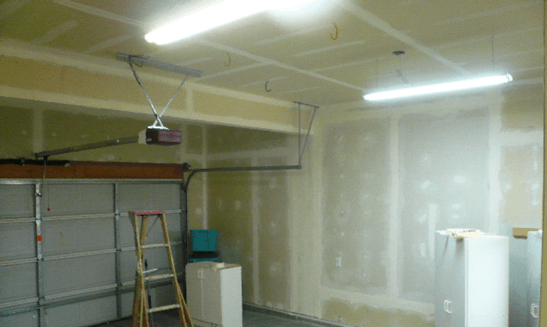 The ceiling in your garage will already be done if you're lucky. In that case, you'll just need to repaint the surface and declare it a day. However, if you get some money to spare, you can employ a variety of techniques to manipulate the ceiling.
You can add skylights to a single-story garage with a flat roof, for example. That's obviously not a project that many people should seek on their own, but the results can be excellent. Alternatively, you can fix the roof to match the rest of the house from the outside and insulate it from the inside.
Constructing a drop ceiling would be a medium ground between putting that and just coating the existing ceiling. Shouldn't the pocket of air between the manufactured ceiling and the original one be used as insulation? In that case, however, you would need to be some inches to spare.
5. Insulate the Garage Walls:
There are probably two or three external walls if your garage is attached to your house. Most people don't insulate their garage because we tend to focus our insulation on our homes. However, if you choose to utilize the garage as a den or an entertainment area, you'll need to make certain it's comfortable to hang out in. Fortunately, there are a variety of insulation options to choose from.
When in doubt, choose either batt or blanket insulation. Between wooden wall joists, those products fit perfectly into the 16-inch spaces. They're also simple enough to manufacture with 2×4 planks if you don't own those. Before priming and coating the walls, you build the frame and stuff it with insulation, then put up your drywall and fix it up with the joint compound.
Of course, if you need to spare money on your budget, you should wish that the walls are already insulated. You might be able to make away with not insulating them even if they are constructed of concrete blocks. After all, the blocks' pockets of air should be enough to stop it for you. In that case, you can simply substitute the existing walls with a new coat of paint or put up some drywall.
6. Finish the Garage Flooring: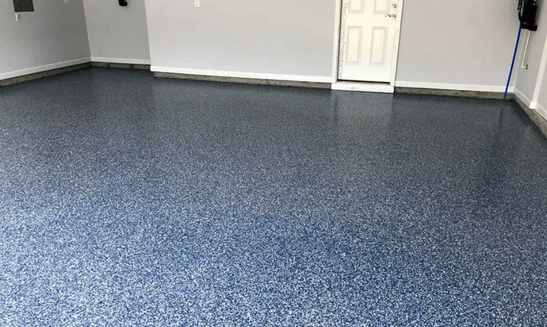 For obvious reasons, the majority of garages include hard, concrete floors. However, there are some ways to upgrade the flooring if you wish to turn your garage into a room. You can use the following floor mats in general:
Garage floor mats
Foam puzzle mats
Concrete Paint
Acid-based concrete stain
Vinyl flooring
Engineered wood flooring
Of course, before applying any type of flooring, you must assure that the cement is secured. After cleaning the surface, allow it to fully dry before applying the fluid seal. You can install any type of flooring or overlay the cement with rugs and carpets after that layer dries.
Extra:
You can spruce it up a bit once you've done dealing with all of the surfaces in your garage. If you don't already shade the walls, use a peel and stick wallpaper. You can also cover the windows with curtains, install some interesting light fixtures, and take in the furnishings.
Of course, if your garage is mostly done, transforming it into a room will be a much more streamlined procedure. Just dump it, clear it, and skip right to these finishing touches!
5 Important Things to Consider Before Starting to convert a garage into a bedroom:
Before you start tearing off your garage door, ask a few questions to demonstrate whether a garage conversion is the best option for your home.
1. When is Turning the Garage into a Room a Good Option?
If you're looking to expand your living space, a garage conversion is a perfect solution. Converting a garage into a room will allow you to create an additional bedroom or office without building another addition to your home.
If you need to switch your home, a garage remodel is the correct option.
Will your new living space provide for patio doors or an additional entrance where the overhead door used to be? The garage door can be easily replaced for your space. If not, make certain you integrate the new wall into your current home exterior and create a wall that doesn't look to be a garage.
Heating and cooling are in your budget: To save money, find out if your current HVAC system can accommodate a second room. If that is the case, you can enlarge the ventilation to reach the garage. If not, you can replace the system or purchase an independent system to provide a heating solution in the garage, but you must first make sure that you can afford one of these options.
Plumbing is accessible (if necessary): If you need to build a bathroom or kitchenette to take your garage conversion project into an in-law suite or apartment, contact a plumber first. including plumbing lines, particularly drainage, is often the most costly part of a garage makeover and could be out of your budget.
There remains plenty of parking and storage available elsewhere: turning your garage results in permanently killing parking or storage. If you no longer have a place for your lawnmower, toolbox, or experience insufficient or unreliable parking, converting the garage into extra space will not be worth the investment.
Converting the garage would require sacrificing storage space in order to gain moving space because our house is short. We chose to take the extra living space more important to us after much thought. One of the main benefits of being so was adding additional living space. having the garage as a family room as my children grew older gave them space to entertain friends over away from the main living room.
2. Is a Permit Required to Convert a Garage into a bedroom?
You will most likely need building permits because you are changing how the space will be utilized, though this can differ by location. For more information, call your city's Zoning Department to apply for garage conversion permits. When applying for a permit, you may have to collaborate with an architect to design a proposed floor plan.
Permits will assure that your plans are in accordance with building codes and local ordinances for living spaces. The number of windows in a space, the number of exits and entrances, the height of the ceiling, the number of outlets, and other factors are all factors that can be affected by building codes. You may be able to apply for a variance depending on the issue if you are unable to match any of these requirements.
Garage conversion permits are available for a variety of prices, with an average price varying from $1,000 to $1.500. If you need to apply for a variance, you'll be forced to pay more.
Some city ordinances or homeowner associations may require a certain amount of concealed parking, which could prevent you from doing a garage conversion by hand. If your space seeks a permit, it will also request an inspection at the end of the renovation to confirm that you have fulfilled all building code and zoning requirements.
3. What Type of Rooms you can convert your garage into?
Your project can be completely controlled by you. You can create any type of living space with your garage remodel as long as you conform to building code requirements. Depending on the zoning of your home, you may face higher hurdles when attempting to erect an independent living space, such as an apartment, than you will when converting your garage into a single room.
Studio Apartment, also known as In-Law Suite Room
Family Room
Guests Room
Home Office
4. Will Garage Conversion Add Value to Your Home?
It will add value to your home as long as a garage conversion is done properly, with permits and following building codes. The value of a room lies in how seamless the conversion is and the type of room you build.
You can typically regain about 80% of the project cost in home value if you choose to be so.
If you need to change your home value, a garage remodel can be hazardous.
Your neighborhood may require covered parking or may limit street parking. If parking is complicated, and you lack a garage, your sale price will be lower.
If the project is finished without permits or is incomplete illegally, While permits may appear to be a hassle at first, they will eventually help the project increase its value.
The project goes away with the need for storage. If your home is already short on storage, removing the garage will only worsen the issue and potentially lower the sale price.
5. Total Average Cost of a DIY Garage Conversion?
According to HomeAdvisor, the average cost to convert a garage into a bedroom or living space is between $6,000 and $19,000.
The size of your garage, the type of room you are making, and the amount of professional contracting assistance you request will all be factors that control the total cost. For as little as $5,000, a garage can be transformed into a simple bedroom or living space, but if you request plumbing for a bathroom or kitchen, the project can be closer to $25,000.
Conclusion:
The decision to change a garage is one that should not be made lightly. It'll alter the overall value of the house and the way you move on a daily basis. In general, making use of real estate that is otherwise going unused is a step in the correct direction. The devil, on the other hand, is interested in the details, and that's where most people falter.
Instead of those who want to convert it to a master suite only to sell the house in a few years, a garage conversion is recommended to those who will be retaining the house for the long term.
A garage is a huge selling point for buyers, but it arrives with the caveat that if there is an additional room, the current homeowner must reach a decision based on their lifestyle and family needs.
A garage conversion can be a significant impact on all of these factors, from parking to zoning laws and market values, which is why thorough research should be done before laying ground (so to say).