The task to add a second floor to an existing house can be daunting. You'll need to get it approved by the city, hire architects and engineers or a general contractor, and figure out how you're going to pay for all of this. But don't worry! This article will show you how you can add a second floor to your home without demolishing it or causing any damage to your existing foundation.
Sometimes, your home doesn't have enough space for all the things you want to do. That's when adding a second floor can be the perfect solution and can play a huge role in your home improvement project. However, it is important to know how to add a second floor and what kind of tools you will need.
How do I design my second floor so that it fits in with the style of my house?
There are a few things that you will need to take into account when designing your second floor.
The First Step, make sure that the style of your house is reflected in the design of your second floor. This means that you should choose a style that matches your home's architecture and interior design.
Second, make sure that the layout of your second floor is functional and efficient. This means that you should plan the layout of your second floor so that it uses as little space as possible. You should also consider how you will use the space and what type of furniture and decorations you will want to use.
Finally, make sure that the color scheme of your second floor is coordinated with the color scheme of your home. You can choose colors that match or contrast with the colors in your home.
What are the pros and cons to add a second floor to an existing house?
Pros: Adding a second floor to an existing house can increase the value of the property.
Cons: The cost of second-story addition may be higher than the cost of renovation or remodeling of the entire house.
It is important to consult with an architect or engineer to determine the feasibility and cost of adding a second floor to an existing house.
What are the types of second-story additions?
Adding a second-story addition, often with dormers, can sometimes be used to build an attic space. In more extreme cases, it can also refer to completely separating your roof and adding an entire extra level to your home.
Type of Addition:
There are two main types of addition one is attic addition and the other is a separate story addition.
A second-floor addition to the attic space of your house is one in which all of the existing roof framing and exterior walls, as well as any water or insulation pipes, are left intact. This type of second-story addition can be quite cost-effective because you don't need a new foundation just yet.
A separate story addition is one in which the existing roof and exterior walls, as well as any water or insulation pipes, are completely removed. In addition to this second-floor space being often quite expensive, you will always want a new foundation floor because of the increased weight load on your home's first story.
You can discuss with Architect and then with the contractor which will suit best to your existing House.
1. Attic conversion: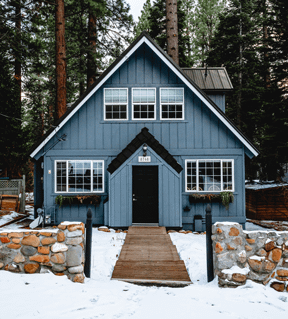 An attic is a space in a house that is placed between the roof and the first ceiling. Many homes include attics that are nothing but small, dirty spaces that cover the main house from the elements. Only insulation and ducting are found in these types of attics. You may, however, be contemplating including this type of attic.
You will likely end up with vaulted ceilings and possibly roof beams that intersect your room if you choose the attic conversion option (also known as a "half-floor addition"). The average ceiling height for bedrooms is 7′-0″ and can be dropped down based on a percentage of square footage, while the ceiling height in bathrooms can be 6′-8′ with additional requirements for height at fixtures. Dormers can assist you in hitting this ceiling height requirement.
Storage Attic and Livable Attic are the two major types of Attic.
Storage Attic: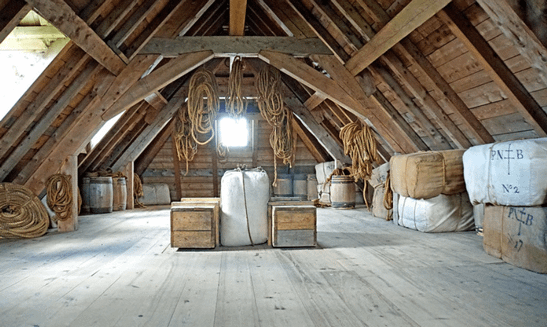 Additional storage space and a modified roof or ceiling line are some of the reasons to include this type of attic. If you are raising an existing roof, adding additional storage in this manner is not recommended.
Another option, to add an attic and additional storage, has to bring a ceiling down in a vaulted space. For adding storage, this method can be relatively cost-effective. You will need to make certain that access is relatively simple, that the decking holds human weight, and that insulation is removed from human contact if you are adding storage to an insulation-filled attic.
Livable Attic: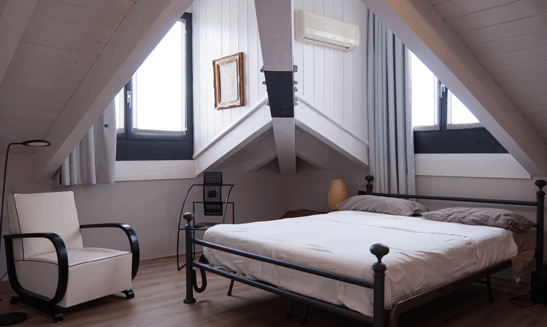 For additional home square feet, the most frequent reason to build an attic is. Raising a roof or converting a messy unused attic space into an attractive vaulted room are two options. building a roof can be hard, time-consuming, and technically difficult. However, sometimes the effort is worth it to turn a messy insulation-laden attic into the square footage.
Converting an attic space to a bedroom or another living area is an effective way to add value and enhance the functionality of your home, also this can be a good home addition to add a second floor to an existing house. But if you are going to convert your attic, make sure that you plan for how it will affect the structural integrity of the home and make sure that your attic space will be dry, comfortable, and safe.
2. Full New Second Story: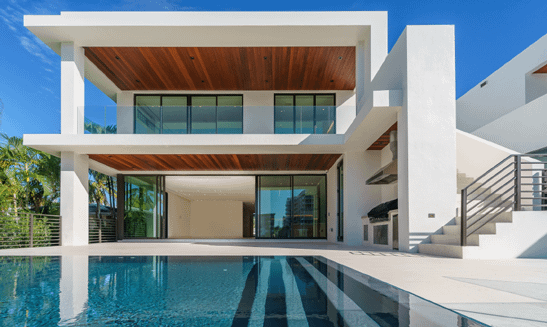 Flat ceilings will be included in a full story addition, which will provide more usable new space for living than a half-story add, as well as a new attic that you can use for storage. You will, however, have to erect a new stairway, which will cut into your first-floor living space.
If you are looking to add a full second story, the minimum ceiling height is 8'-0" in bedrooms and 6'-8" in bathrooms. You can still have dormers if you want. Roof pitch can be as steep as 36-er m, but 25-ers are the most common.
Second' story remodeling projects can be expensive, but new second stories are an intriguing addition to older homes on the upper floor of your home and provide a space one needs such as extra living quarters. Many homeowners choose not to do this remodel because they believe it is not worth the cost or effort and therefore believe they wouldn't like doing any remodeling project instead of adding a second floor to their home.
What to do Now? after deciding:
Determine the Rooms You Must include: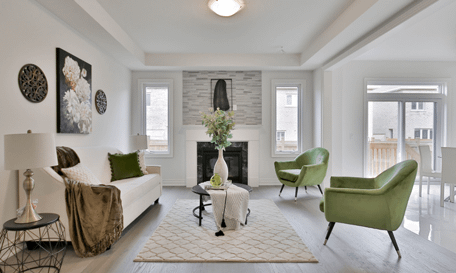 The first step to making your home two-story is to demonstrate what your family's needs are. Be certain to incorporate everyone in this process so that everyone can speak their needs. If you don't have children who are old enough to communicate their needs, have a seat and observe how they interact in the current space.
It's a good idea to get an estimate from your structural engineer as soon as you decide that you want to add on. Your engineer will then tell you how much it will cost and when the work would be done.
The interior and exterior style of your home is another major factor to consider. The floor plan and how the living space flows are all part of the interior design. If the layout limits the functionality of the top floor, then integrate your ideas into the next story. The landscape, walls, and roofing are all included in the exterior design, to just minute details.
This is your chance to update your home if you've always felt that it doesn't mirror your personality and preferences. building a second story usually involves significant cosmetic changes to the existing level, allowing you to alter the overall look of your home. Make the addition add a second floor to an existing house an opportunity to correct or address any issues that may be current in your home.
Come Up with a Budget:
The next step is to determine the cost of your project.
You can do this by using a few different methods, including:
Using a professional contractor and an architect or designer who can provide you with estimates for each stage of the process. Using a square footage estimator which will cost around $200-500. Use remodeling DIY projects plan kit to provide you with the plans and instructions on how to remodel your second floor including the cost of materials, labor costs, etc.. (DIY is a bit of a weekend project) or you can hire a remodeling contractor without having to worry about the cost as first-floor remodelers provide this estimate for you.
If you are searching for financing for the home addition project and are thinking that it will request a loan, talk with a qualified mortgage broker or banker. They'll have a stronger sense of how much you can get for a new structure based on factors such as the value of your property and your existing debts.
I also recommend comparing various estimates from builders before choosing one. Estimate A, for example, could yield $50,000 lower than estimate B – but only because Estimate A is recommending workmanship that is significantly below industry standards. This is not in the best interest of either party down the road; before taking any decisions, make certain that you're sure of what building costs allow.
Get on the phone, shoot a few emails, and conduct some inquiries. Any estimates that are outliers, particularly those that get back much less than the norm, should be analyzed.
Even if your home addition project has been in the works for a lengthy time, it never harms to have an estimate of your estimated budget. After all, construction prices do tend to rise over time, sometimes at a brisk pace, as we've witnessed Last year.
Design Your Home Addition: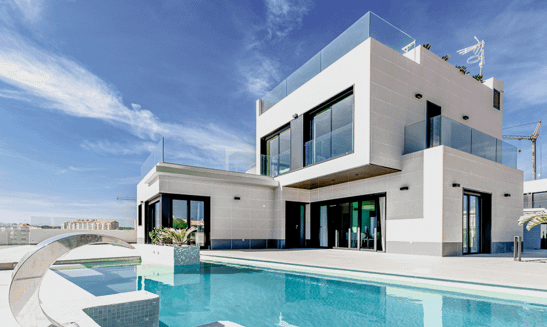 The next step is to start sketching out some ideas for the addition. This will give you a sense of what it might look like and how it would fit into your home's interior.
Your first step should be to make a list of everything you need to be done, home addition improvements that you have in mind. If your house plan has closed-in space around the exterior of the second floor, keep in mind that adding on panels between living space and bedrooms can unblock this space into the living area if necessary (just make sure to get approval from the building Codes first!).
A second-story addition is a complicated project that demands the skills of a professional interior designer or architect. To assure that your new second story is sufficiently supported, your design team may even have to employ an engineer. Find a stand-in architect or a design-build company that employs architects and designers in-house.
3-Dimensional (3D) modeling software, also known as virtual-reality technology, is a good way to visualize your project before it's constructed. Physically evaluating materials and finishes will also provide you with a bigger picture of the final design. Don't be afraid to do any adjustments or changes to the full or also on the foundation work.
Make certain that your architect or designer is meticulous about detail and that he or she points out issues that you may not notice yourself. These can incorporate inventive ideas for updating the roof or better utilizing the attic space.
Read Also: How to organize a small kitchen
Find and Hire a Contractor to add a second floor to an existing house:
The next step is to find a contractor who can handle the project. Check out reviews online, talk to people you know, and ask for referrals from your local building association or other contractors. Get estimates from several legal eagle contractors and compare them based on price, quality of work, and the contractor's experience on second-story addition remodeling.
If you chose to employ a design-build company, you can omit this step because the same team that designed your next story should be responsible for the construction of the first. You will need to put your plans to a variety of contractors forbid if you did not select a design-build company. A contractor should possess a lot of residential construction experience as well as the ability to generate projects like you.
The contractor should be familiar with the construction rules for your city and state and abide by them.
Be Present During Project Implementation:
You may be wondering how you can be present during the construction of your new level addition. It's a common misconception that you cannot see the progress of your project from home, but it is true that you should not leave your house for several weeks. Your job will be to monitor the project proceedings daily, but it won't cost you a penny.
Some contractors allow their homeowner customers to put small cameras and audio recorders in their homes for on-site monitoring. Despite the fact that you've appointed the best team, you should consider yourself a vital part of the team. You owe it to yourself as the homeowner to safeguard that the work is done properly and that you receive value for your money.
More important, you need to love your current house, so putting your heart into it and spending quality time with it will come a great way. Both monetary and sentimental value will be added as a result of your presence in the process. Addition projects are no small feat, but if you're willing to invest in the time and effort upfront, they'll be worth it!
Final Finish:
The flooring material and color of the second-story addition remodeling must be coordinated with the same type of finish. Choose a good mixture of materials such as hardwood flooring, carpet, or laminate flooring that complements your living space downstairs. The upper level addition remodeling may also lead to the addition of a new staircase.
In Conclusion: Why You Should Pursue Adding a Second Story?
There are many reasons why you might want to add a second floor to an existing house, but in general, the most common ones are:
To increase the value of your home by increasing the square footage and To make the second-floor living space more comfortable by allowing for more openness and light.
Secure add-on roof structures also help to maintain a livable open design during remodeling work as well, the function of which had better be noted when home renovation plans are made; they keep room high ceilings safe while adding value to your home in addition to affordable attic remodeling services Illinois flooring paint color house painting property improvement properties construction expense illustration home remodeling remodel illustration home improvement.
A second-story addition may also be beneficial if space is required above the existing living space: for example, an entire floor of the house that would otherwise not have been occupied by new living quarters. For instance to make a one-story new roof addition in New York City and Hartford only a limited area was allowed as a "free building"– 10 stories or 20 feet on each side.
If you Like this Article do share it with others.